Moby came in second at Vodafone Mobile Clicks competition
Congrats to Claire Boonstra, Maarten Lens-Fitzgerald and Raimo van der Klein of Layar, who came in first and Bob Leung of Woobius who where number three !
Michiel Frackers did a great job hosting the event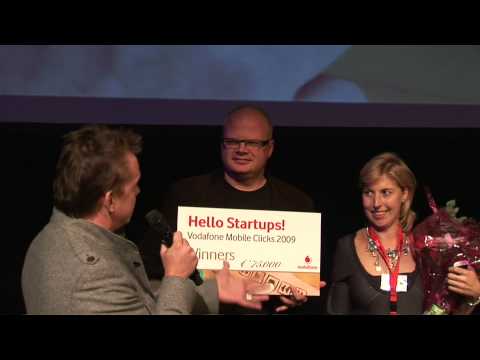 (credits Marloes Veldhuizen and Gabe Mac)
I'd like to thank Vodafone for this great opportunity. The prize money will be of course put to good use and will be invested in development and the further outroll of our features.
—-
more coverage of the event:
techcrunch
emerce (dutch)
dutchcowboys (dutch)
marketingfacts (dutch)
bright (dutch)